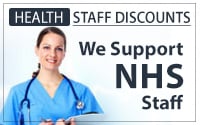 This training programme is designed to provide young drivers (14+ years of age) with their first opportunity to get a feel for what driving is all about and simply enjoy the adventure of being in the driving seat. It also provides young drivers aged 16-17 years old with a head start in the lead up to gaining their provisional license and getting ready for their regular driving lessons.  It aims to improve their understanding of the key foundations of driving including learning the basics of car control, manoeuvring and forming positive driving attitudes that can improve their safety on the road.


Sessions are available on the following days. To secure your spot, please book online:
This is a perfect gift for those interested in getting behind the wheel and in addition proactively supports learners to begin forming positive driving attitudes for their future driving career. Training is most effective if undertaken 3 to 6 months prior to someone's 17th birthday. 
A provisional driving licence is not required. Headstart sessions are conducted in Aberdeen. Visit our YouTube channel to see videos from the sessions. 
"Rachael loved the Headstart lesson. She has already told some of her friends about it. Rachael thought it was a really good that you got 2 hours as she felt that helped to master steering" (Lorna)

"Yes, she had a great time doing the course. She was very nervous at the start having never driven before, but she came away full of confidence and really enjoyed herself. The course was very beneficial. I've actually mentioned the course to a few colleagues who think it is a great idea" (Blair)
Our profits support the local charitable work of Aberdeen Foyer  with homeless young people and enables people of all ages to take the next steps towards learning and employment.